Costa Luminosa Cruise ship
For the period of the tourist season in the farthest corner of the Geirangerfjord is visited by hundreds of cruise ships.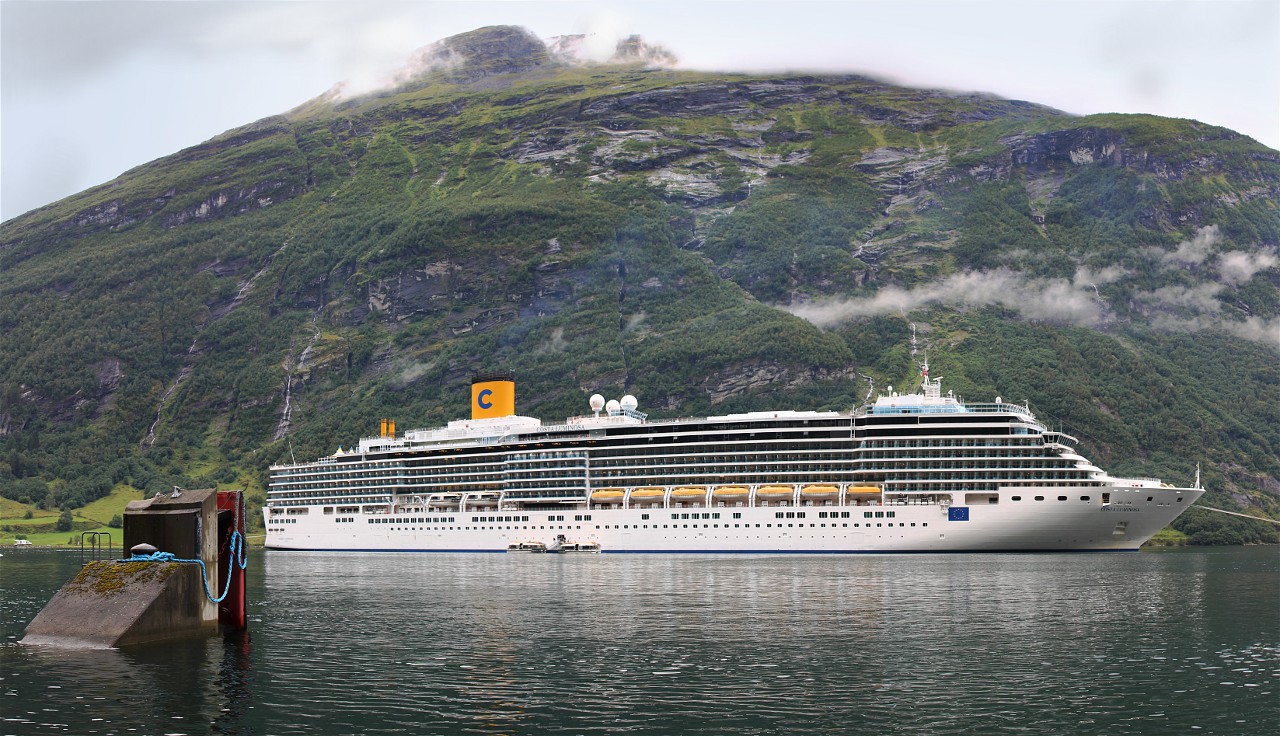 Liner Costa Luminosa, a cruise ship owned by Costa Crociere, was put into operation on 5 may 2009 and became the thirteenth ship of the company. The design of the vessel commenced on 12 June 2006, 10 October 2007 at the Fincantieri shipyard in Marghera (near Venice) was laid at the Fincantieri shipyard in Kiel, the launching was held on 30 June 2008, sea trials were completed on 30 March 2009.
Baptism of the liner took place in Genoa on 5 June 2009, together with another ship, Costa Pacifica. Simultaneous christening of two ships - a unique case in the world that recorded in the Guinness Book of records.
ship has 12 decks, which is 1130 cabins (662 of them with balconies) for 2260 tourists, 11 bars and 4 restaurants. The ship's length 292 m, width of 32.3 meters, speed up to 22.6 knots (41.9 per km/h).
under the same project was built, the ship Costa Deliziosa, which was commissioned in February 2010.
For the landing of tourists in places not adapted to receive such large ships, used boats.