Styrbjørn, towing steamship , Oslo
After the ship "Beratung" at the walls of the Akershus fortress is another historic vessel, restored by the Norwegian society of naval veterans (Norsk Veteranskibsklub), tow Styrbjørn. The ship was built in 1910 in Gothenburg for the Swedish mining company Trafikaktiebolaget Grängesberg-Oxelösund. Tug worked in Narvik to transport barges with ore until the Second world war. 14 APR 1940 in the capture of Narvik by German troops, was sunk, but in June was raised, repaired, and put into operation with the German team, continuing their usual work of delivering ore.
After the war, the tug remained out of business for 5 years, in 1950 the former owners sent the ship for repair to Gothenburg, after which it worked properly until 1963. Then the tug was acquired by Høvding Skipsopphugging involved in recovery and recycling sunken ships (including the battleship Tirpitz), where he worked under the name "Atlet". In the late 70s, the veteran wanted to be scrapped, but in 1979 it was bought by Norsk Veteranskibsklub society dedicated to the preservation of Maritime heritage. The ship was transferred to Oslo, where it was restored by enthusiasts.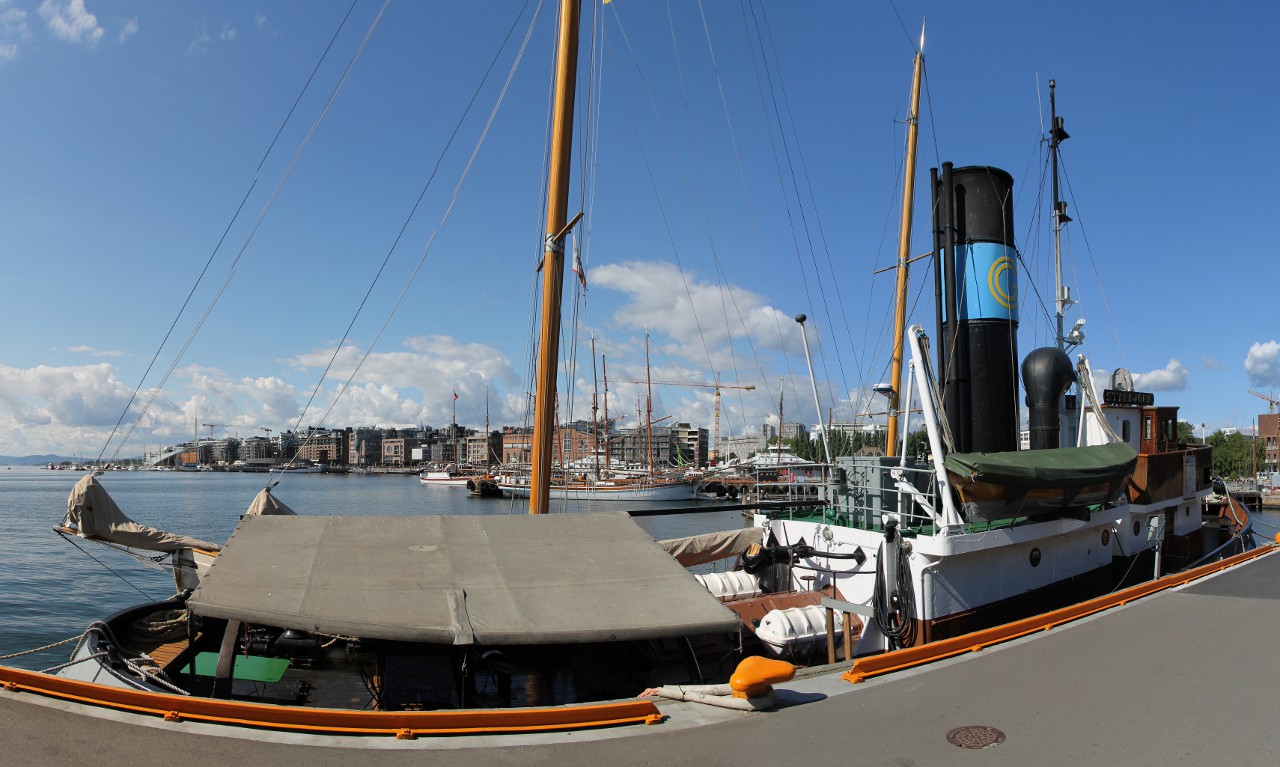 the 167-ton tug Has a length of 29.42 metres. The machine of the "compound" system was manufactured the firm Stivenson sleidestyring and has a capacity of 550 HP Steam pressure of 9 bar produces a Scotch boiler, consuming, at full speed 550 kg coal per hour. Maximum speed 12 knots.